Turbo Lighter Outdoor Pen Spray Jet Torch
Sale price
£29.95 GBP
Regular price
£39.95 GBP
Tax included.
A lighter is one of the most essential pieces of equipment when you need to lit up a fire for various purposes. If you are searching for a lighter that is efficient and looks stylish, then Turbo Lighter Outdoor Pen Spray Jet Torch is the right choice to pick.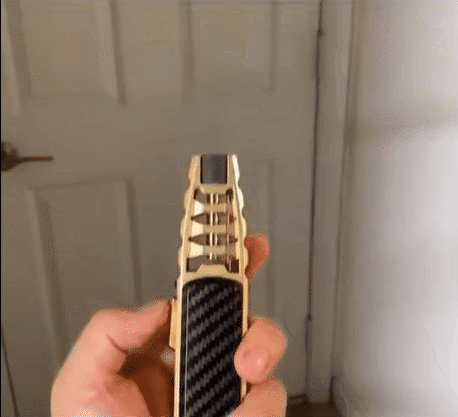 This lighter is made up of solid material and therefore, it is highly durable and can be used for a lifetime. It has a very strong flame that can light anything within a few seconds without any hassle.
It has an amazing wood finish design that gives a classy look to your lighter. You can also re-fill this with butane gas so that you are never out of the lighter when needed.
This handy equipment is quite versatile and can be used while going on a trip or camping between the woods. It also has different settings and a windproof flame to ensure safety.
The Shipping is Free of cost , We process the orders within 1-3 business days and it takes 5 to 14 days to be delivered. click here to learn more
We want you to be 100% satisfied with your purchase. Items can be returned or exchanged within 30 days of delivery. Click Here to Tearn More
Turbo Lighter Outdoor Pen Spray Jet Torch