Ergonomic Anti-skid Memory Foam Support Wrist Rest Mat Mouse Pad BLXCK NORWAY™
Sale price
£24.95 GBP
Regular price
£34.95 GBP
Tax included.
 Do you know that working in front of a computer and having a bad wrist posture can also cause severe neck, shoulder and arm pain? Well, so many of us still don't use a wrist rest pad while working continuously for long hours which is the major reason for their discomfort. Therefore, we have come up with this amazing Ergonomic Anti-skid Memory Foam Support Wrist Rest Mat Mouse Pad that is super comfortable and is very efficient.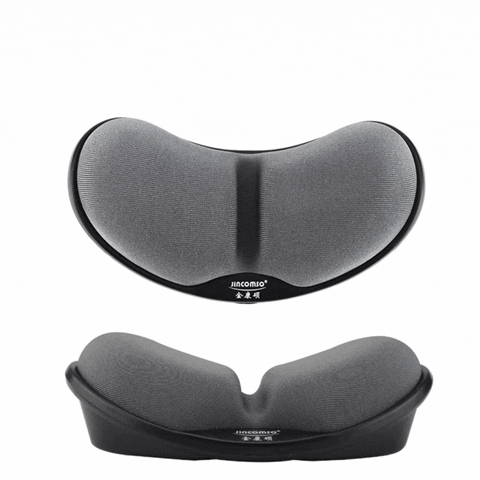 This 2 in 1 pad can be used as a mouse wrist pad, as well as a keyboard wrist pad. It is made up of high-grade quality memory foam, silica gel and ABS. It is quite portable due to its lightweight and will give a long-lasting performance. It has an ergonomic and beautiful design and consists of soft curves to provide you with extra comfort.
This pad retains its shape even if you press it with your finger. This is one of the most efficient accessories that you can use while typing or surfing. No matter where you are at, home or office; this will be your saviour to eliminate the pain and discomfort. This will ensure that you maintain the right-hand posture to relieve the pain and fatigue.
The bottom of this mat is made of anti-skid rubber and therefore it will not slip or move from place to place. It will give you a strong grip while providing a flat and smooth edge for your convenience so that it does not roll. It also has an arc-like design that will give great relief while reducing stress. It is also the best choice to give it as a gift to your family and friends.
The Shipping is Free of cost , We process the orders within 1-3 business days and it takes 5 to 14 days to be delivered. click here to learn more
We want you to be 100% satisfied with your purchase. Items can be returned or exchanged within 30 days of delivery. Click Here to Tearn More
Ergonomic Anti-skid Memory Foam Support Wrist Rest Mat Mouse Pad BLXCK NORWAY™