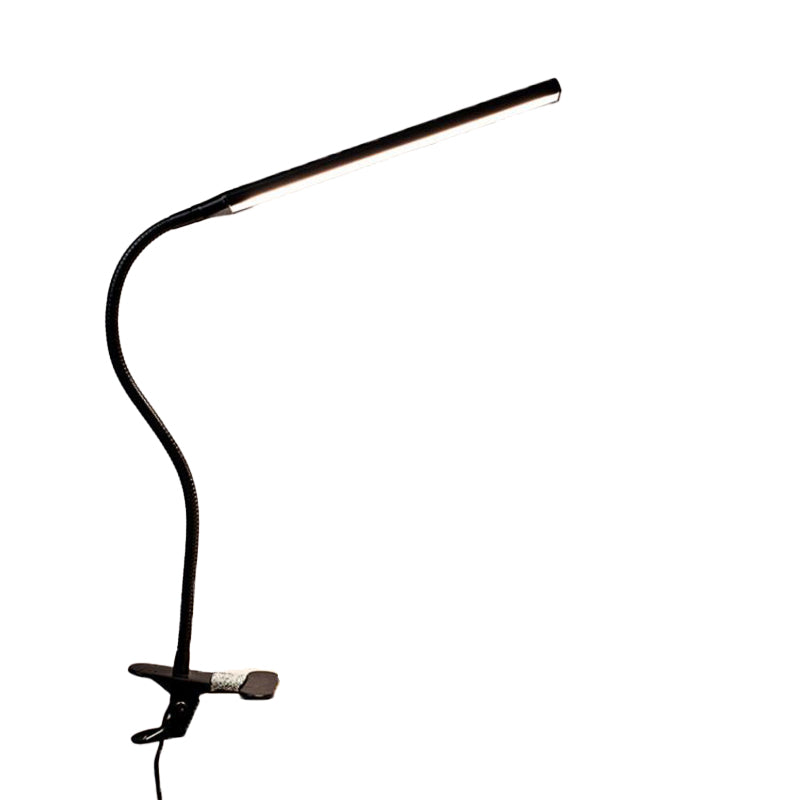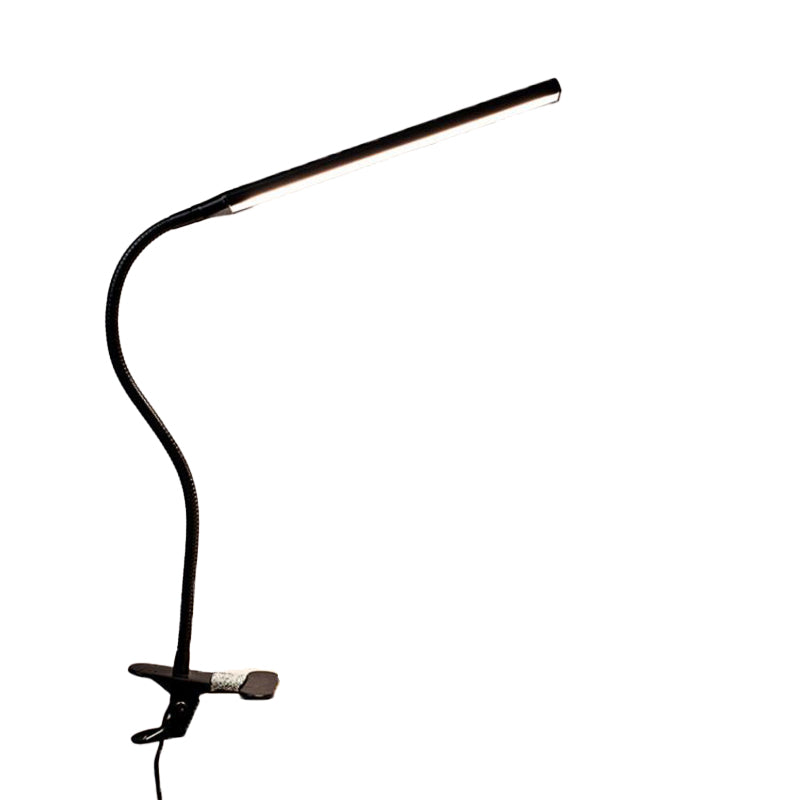 360° folding clamp desk lamp blxcknorway™
Sale price
£34.95 GBP
Regular price
£44.95 GBP
Tax included.
360° Folding Clamp Desk Lamp. Check The Details To Know More
Safety Button Control and Long USB Cable - This Swing Arm Clip-on desk light is operated by a button switch, with four buttons including 10 levels of brightness up/down, three color-changing modes, and a switch ON/OFF.
There's also a charging indication. Our clamp light has a 59.1-lumen output "USB cable, allowing you to power the table light from any USB device at any moment. Create a natural, gentle light that won't hurt your eyes even after long periods of use, ideal for reading, working, traveling, camping, and other activities.


Stepless Dimming & Eye Protection - The LED desk lamp features three color modes: warm (3500K), natural (4500K), and white (5500K), as well as ten dimmable brightness levels with a CRI of over 90. (max100). Our clamp light is made up of 36*0.2W lamp beads, which softens the light on your desk, eliminates shadows and glare, and reduces eye fatigue. To meet the needs of clear lighting, it is utilized for study, reading, and work. The mode and brightness of a desk lamp with memory features can be remembered.


Both Charging & Plugging In - Built-in rechargeable and detachable 2600mAh 18650 battery that can last 5 to 10 hours whether plugged in or not. After the battery is removed, the clip lamp can be used directly linked to the USB port. The lamp and switch will be heated because the table lamp converts electric energy into heat and light energy when it works. This is a common occurrence. However, it is recommended that you completely charge it before using it to guarantee that the battery lasts as long as possible.


Lamp Beads of Exempt Grade + Aluminum with a High Heat-dissipating Capacity - The 36 LED Beads are ultra-thin. Better light transmittance, biosafety certification by SGS light, high CRI rendering, flicker-free, no glare, no UV radiation, and reduced blue light are all benefits of the double-array blue exempt lamp beads and soft light board design. Simultaneously, the lamp board is composed of high-quality, high-performance aluminum, which allows for improved heat dissipation and can increase the clamp lamp's life to 50,000 hours.


Flexible Neck & Wider Attach - 15.75" in diameter and 360 degrees of flexibility "Its bending gooseneck allows it to effortlessly clip into your Book Table or Bedboard. Pages are protected from being clamped and damaged by the soft silicone surface and foam cushion. At the same time, the clip comes with two anti-slip cushions that may be clamped down even tighter on the smooth bedboard. When the clip stands on its own, the anti-skid pad and three anti-slip layers on the back can be used as a mobile phone stand holder.
The Shipping is Free of cost , We process the orders within 1-3 business days and it takes 5 to 14 days to be delivered. click here to learn more
We want you to be 100% satisfied with your purchase. Items can be returned or exchanged within 30 days of delivery. Click Here to Tearn More
360° folding clamp desk lamp blxcknorway™