UNIVERSAL LONG ARM PHONE AND TABLE STAND HOLDER BLXCK NORWAY™
Sale price
£29.95 GBP
Regular price
£49.95 GBP
Tax included.
Struggling with your device? Get this excellent Phone Holder!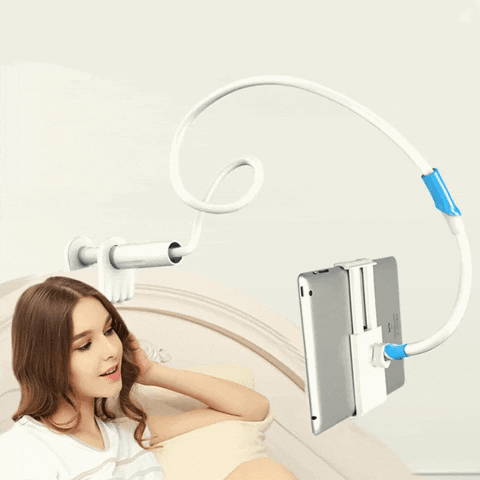 BLXCK NORWAY™ UNIVERSAL LONG ARM PHONE AND TABLE STAND HOLDER
Want to adjust the distance between your phone and your eyes without using your hand? This Phone Holder by BLXCK NORWAY™ has a 51-inch flexible telescopic arm that rotates 360 degrees, allowing you to free your hands, prevent neck discomfort, and effortlessly set your phone at the proper distance.
The device holder's arm is made of high-grade materials and has a more excellent design. The bendable clip phone holder is made of a high-quality Aluminum-magnesium alloy solid core that will not easily break and will last a long time. The lazy arm's strong body is made of high-quality Anodized aluminum, making it sturdy enough to hold his phone firmly while being flexible enough to bend in any position to fit your perspective.
BEST FEATURES
MULTI-PURPOSE - The expanding adjustable clamp base is ideal for various uses, including watching movies and listening to music on your phone in the bedroom, headboard, bathroom, workstation, kitchen, gym, and workplace while freeing your hands. The holder is made of non-slip silicone and will not harm the surface of your furniture.
MADE OF PREMIUM MATERIALS - It's composed of high-quality alloy materials that are robust and flexible, and it can resist several bends. To preserve balance and decrease shaking and instability, bend the bracket into an S or Z form; with the lazy frame, you may view movies and listen to music without having to hold the phone.
COMPATIBLE FOR ALL SMARTPHONES - Suitable for phones with screens ranging from 4.0 to 11 inches in size. The fixed section's height may be changed from 0 to 2.8 inches (7cm).
STURDY AND DURABLE - Our aluminum alloy mobile phone holder arm is 8.5mm thick. It isn't easy to break. Please feel free to purchase; if you have any concerns regarding this phone holder, please contact us as soon as possible to provide you with the best possible answers.
CHOOSE FROM MULTIPLE VARIATIONS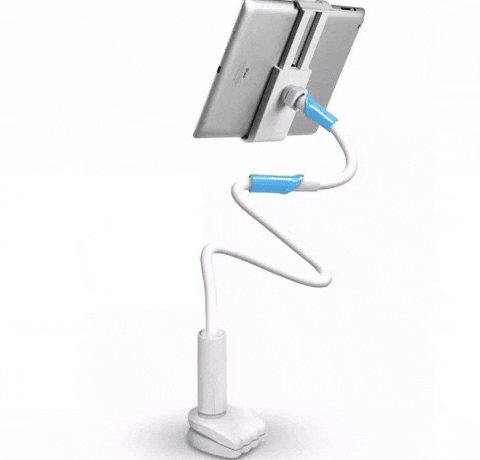 THE BEST AND LONGEST PHONE HOLDER
The solid clip base allows for vibration-free installation and is versatile enough to twist while being robust enough to endure multiple bends. Because it is meant to be more durable, turn it with both hands. Furthermore, the phone holder's Claw Clamp is 360-degree customizable. You can effortlessly move your cellphone to the best viewing angle for you.
Our recording phone holder may be placed on a small table, a bed frame, or even a desk! The holder's anti-slip silicone base ensures that your furniture is not damaged.
The expanding extendable grip base can be adjusted from 0 to 2.8 inches (6cm), allowing it to be installed more securely on the bed frame, nightstand, headboard, bedside, desk, end table, dining table, and other surfaces. The holder is made of non-slip silicone and will not harm the surface of your furniture.
GET YOURS NOW!
30-DAY MONEY-BACK GUARANTEE
After you receive it, we're so certain you will love it that if you don't, you can send it back. No Hassle. For a full refund.
The Shipping is Free of cost , We process the orders within 1-3 business days and it takes 5 to 14 days to be delivered. click here to learn more
We want you to be 100% satisfied with your purchase. Items can be returned or exchanged within 30 days of delivery. Click Here to Tearn More
UNIVERSAL LONG ARM PHONE AND TABLE STAND HOLDER BLXCK NORWAY™