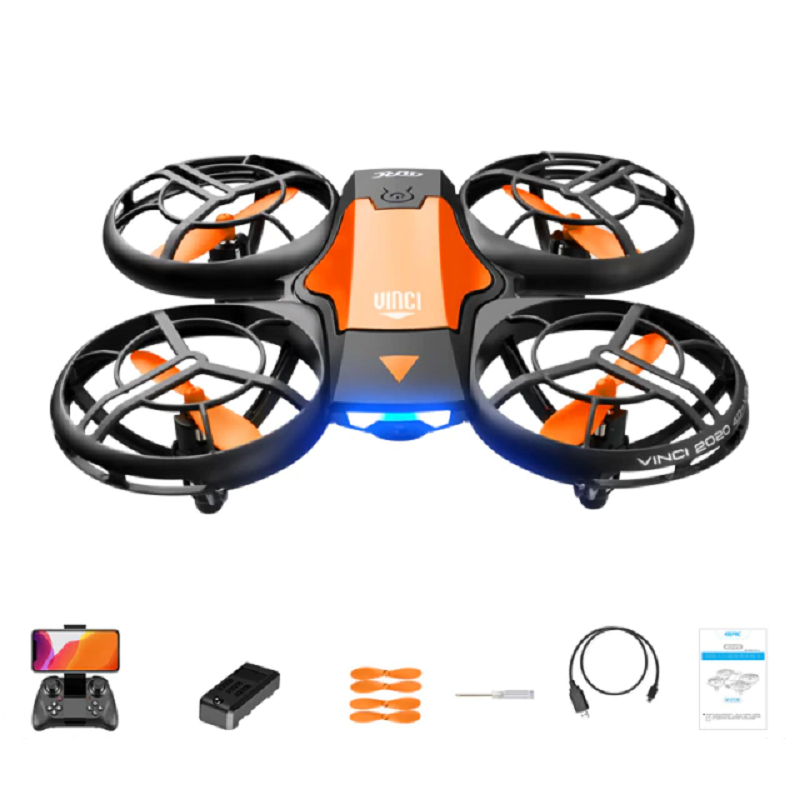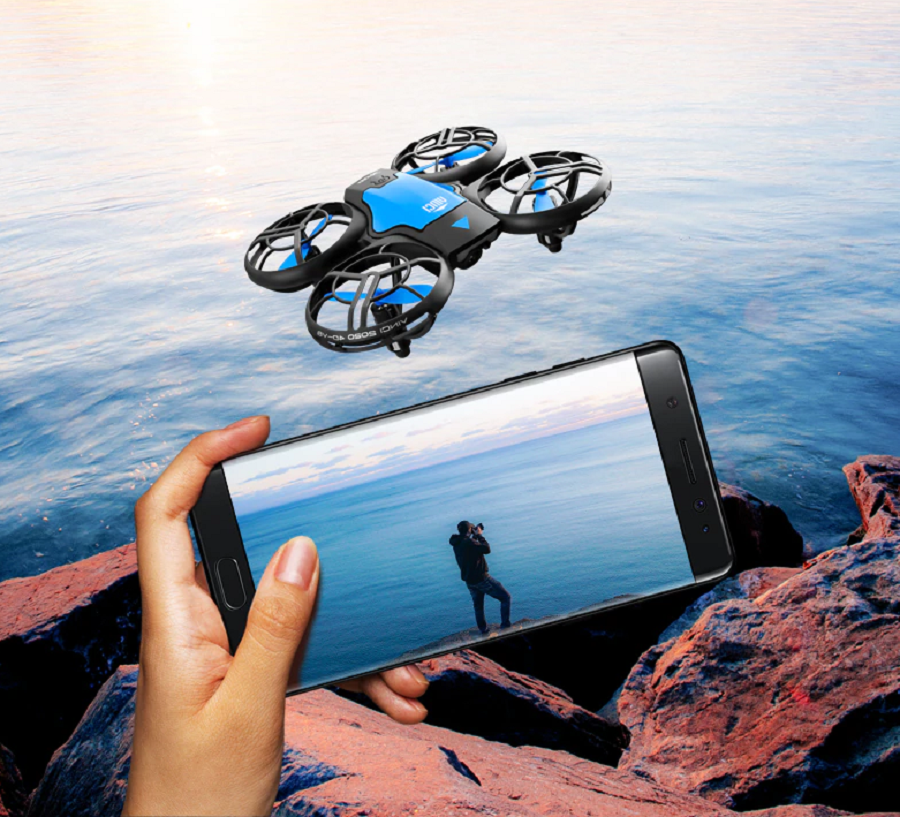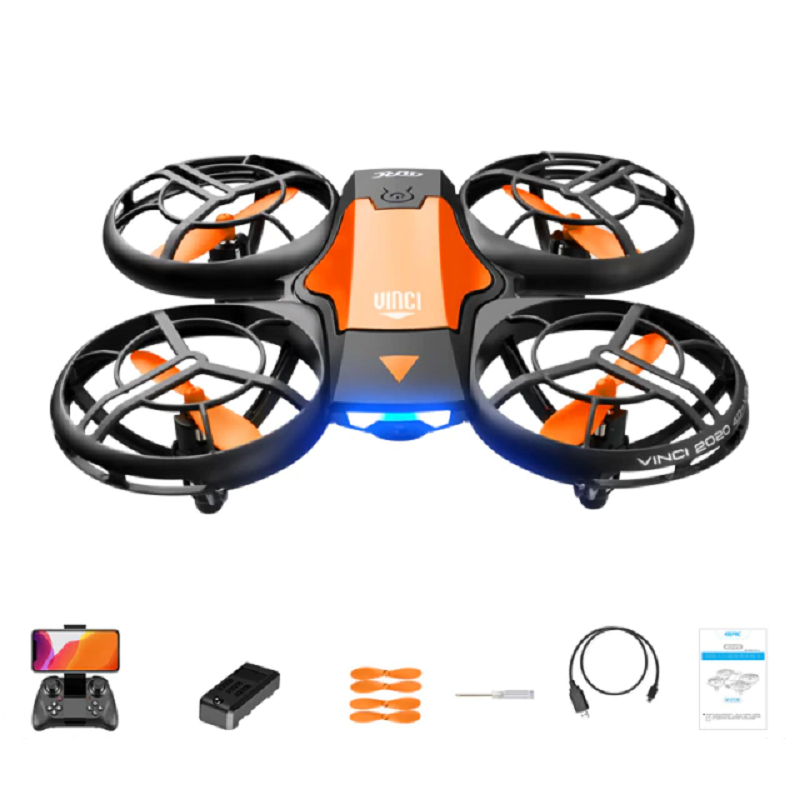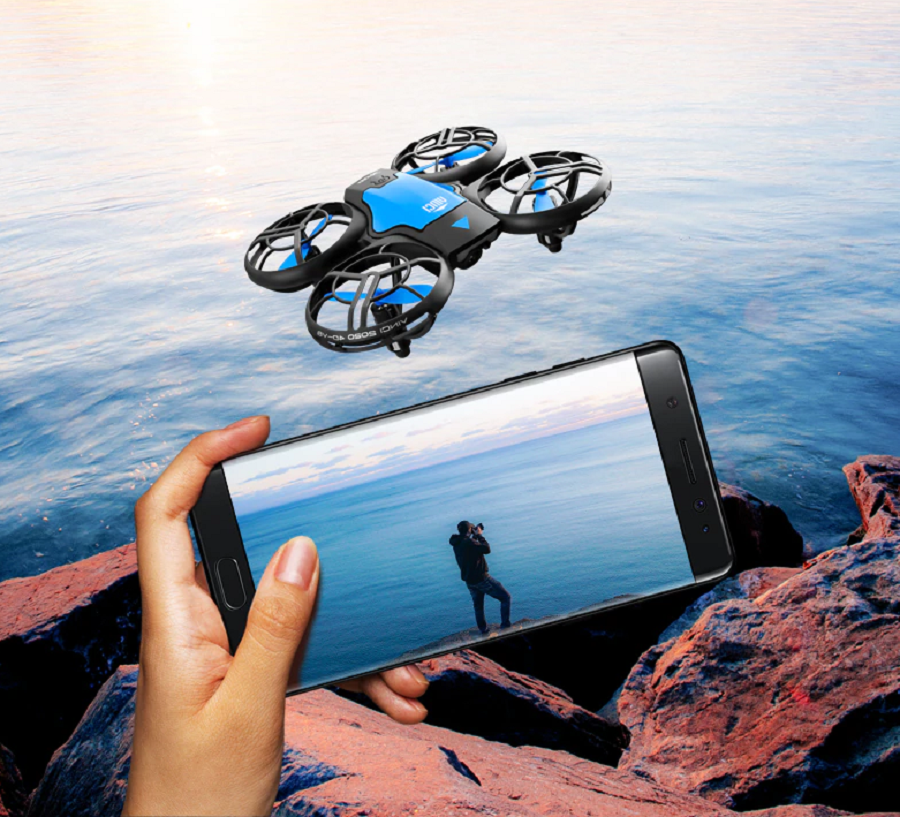 Mini Drone 4K HD Camera WiFi Fpv Air Pressure Quadcopter BLXCK NORWAY™
Sale price
£69.95 GBP
Regular price
£95.95 GBP
Tax included.
Capturing the moments while going on a trip, party, celebration, etc is the best way to relieve the experience you had. In today's time, there are so many developments taking place in the field of photography. There are many kinds of camera that you can use to capture your precious moments and one of them is a flying drone. It can give you an amazing top view and is quite fun to use. If you are looking for an outstanding flying drone that can take good pictures and videos, then this Mini Drone 4K HD Camera WiFi Fpv Air Pressure Quadcopter is the perfect solution for you.
This drone is super easy to use and has a great design. You can also operate it using an iOS or an android app to view high-resolution images. You can also see the sky through a live video with the help of your Smartphone app. This is quite a user-friendly drone and is portable. You can carry it anywhere with you while travelling. It also has an auto take off/land function that makes this drawn very easier for the beginners. The best part is that it gets land in case there is a low battery and it also does distance monitoring so that your drone stays safe in front of your eyes.
This drone features a drone battle mode which allows you to control more than two drones that can compete against each other. It can be a super fun and enjoyable game in which you have to defeat the opponents drone and make it land by using the infrared waves from the drone's nose. This drone features 6-axis gyro that gives you a safe and a great using experience. The pictures in this camera are quite clear as it comes with a 720p HD FPV camera that gives you a brilliant quality pictures and videos. You can either control this drone by your hands or remote control. It also has an emergency stop button that will that will make sure that the drone is in control.
There are so many functions that are featured in this outstanding drawn. It has gravity sensor control, 360° flip, etc features that can enhance your overall experience of using this drone. This drone is also accompanied by batteries that offers around 20 minute ride. The gesture control feature of this drone allows you to control it by your hand gesture. This drone is made from non-toxic soft plastic material and is highly durable for long-term use. There are also many new remote control features that include side flight, headless mode, etc. This is a perfect gift option for your family, friends, etc on the occasion of birthday, anniversary, Christmas day, thanksgiving, etc.
The Shipping is Free of cost , We process the orders within 1-3 business days and it takes 5 to 14 days to be delivered. click here to learn more
We want you to be 100% satisfied with your purchase. Items can be returned or exchanged within 30 days of delivery. Click Here to Tearn More
Mini Drone 4K HD Camera WiFi Fpv Air Pressure Quadcopter BLXCK NORWAY™