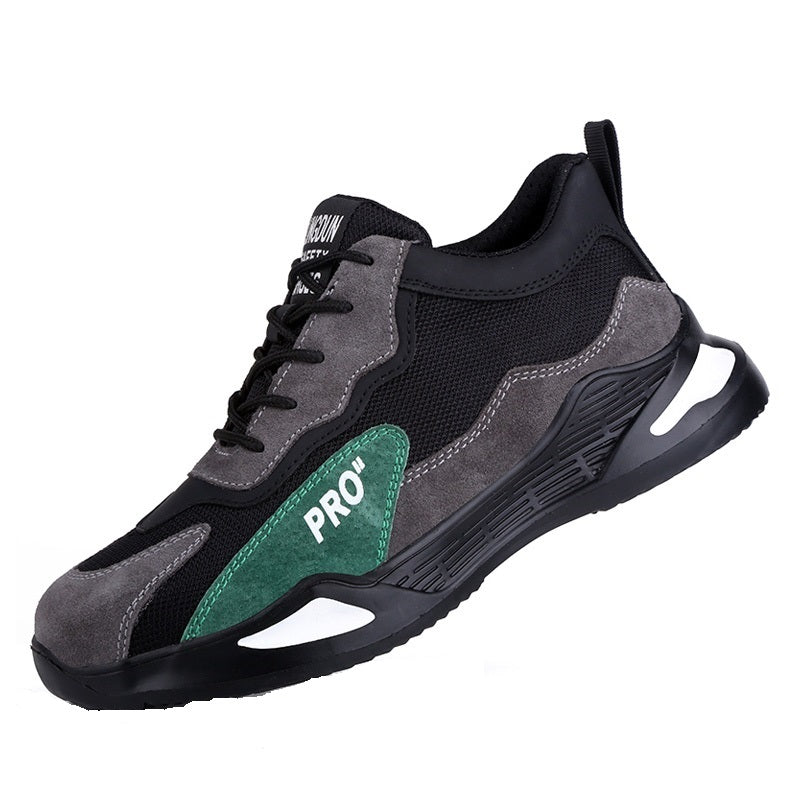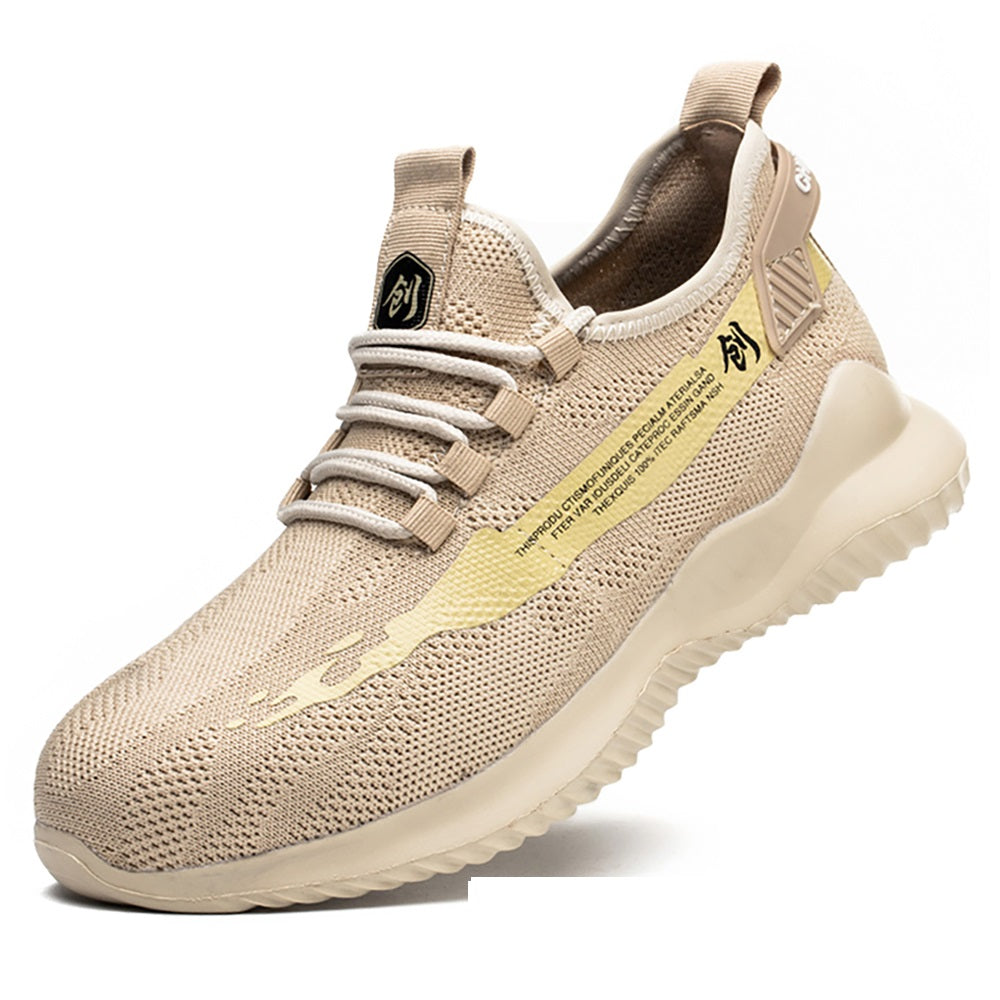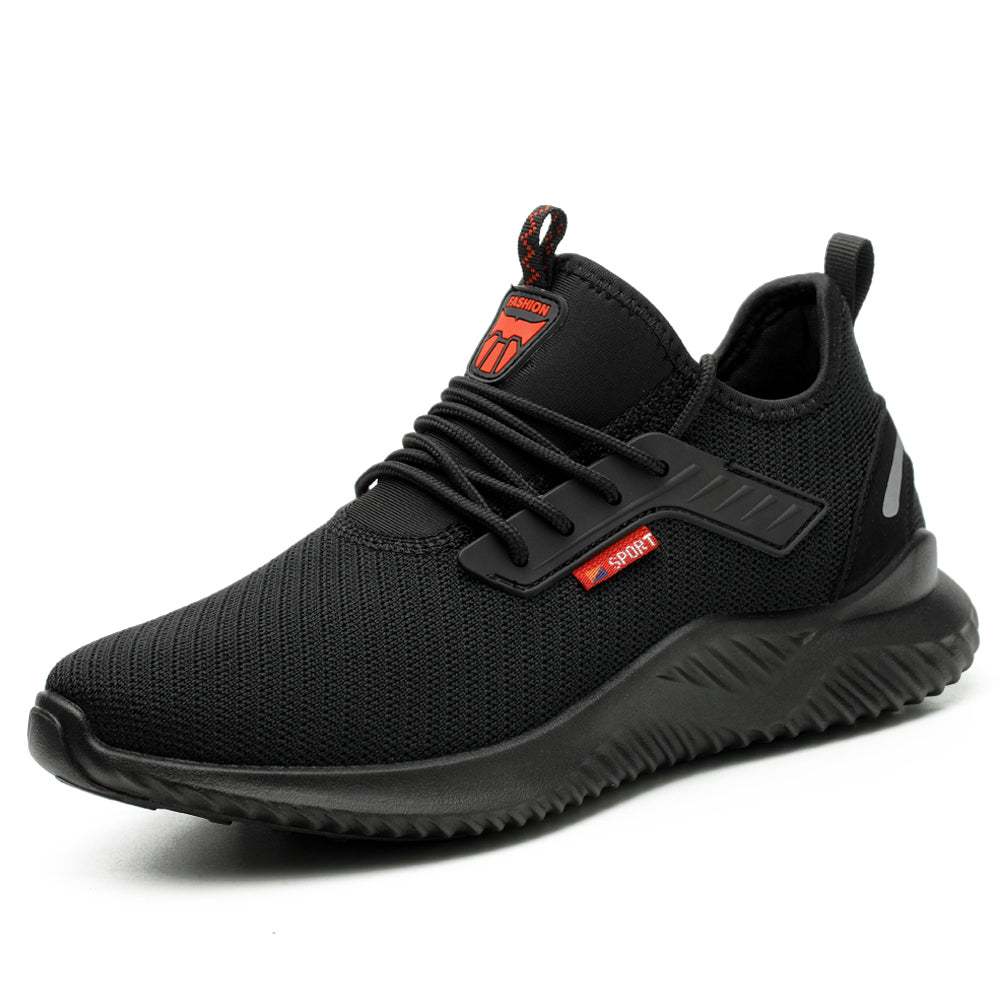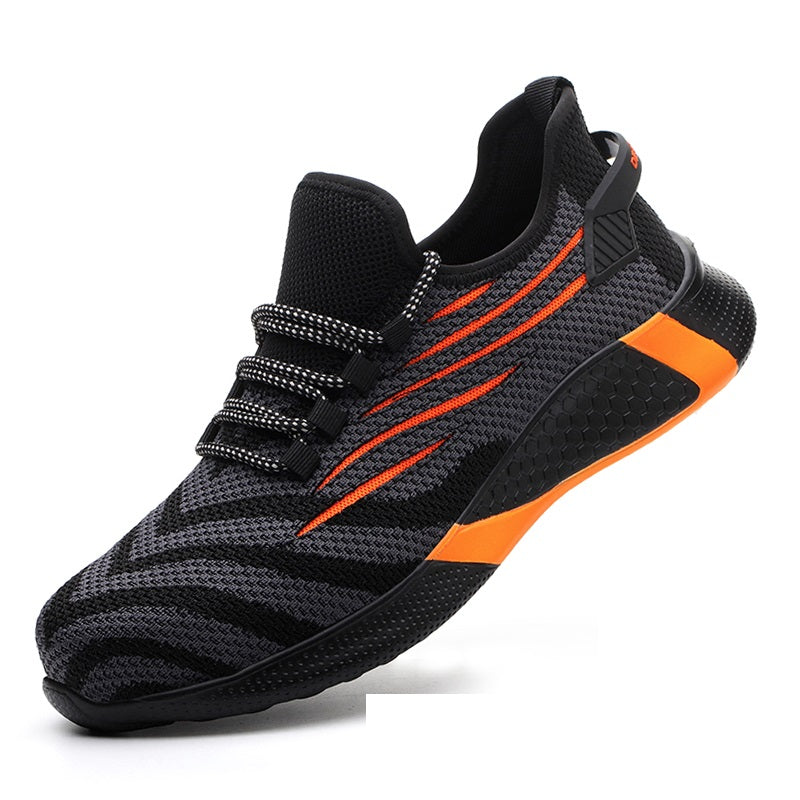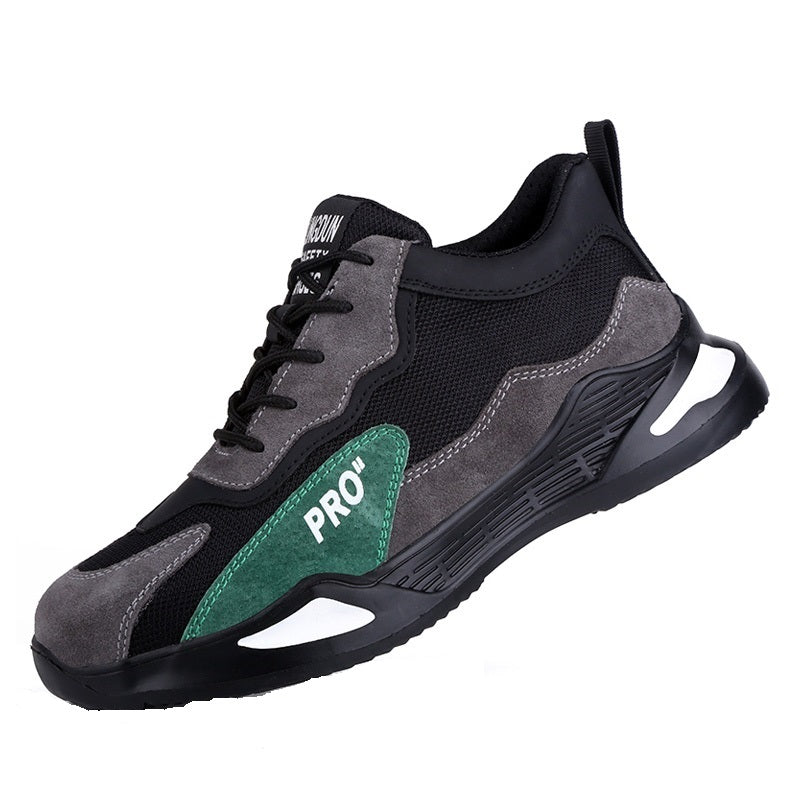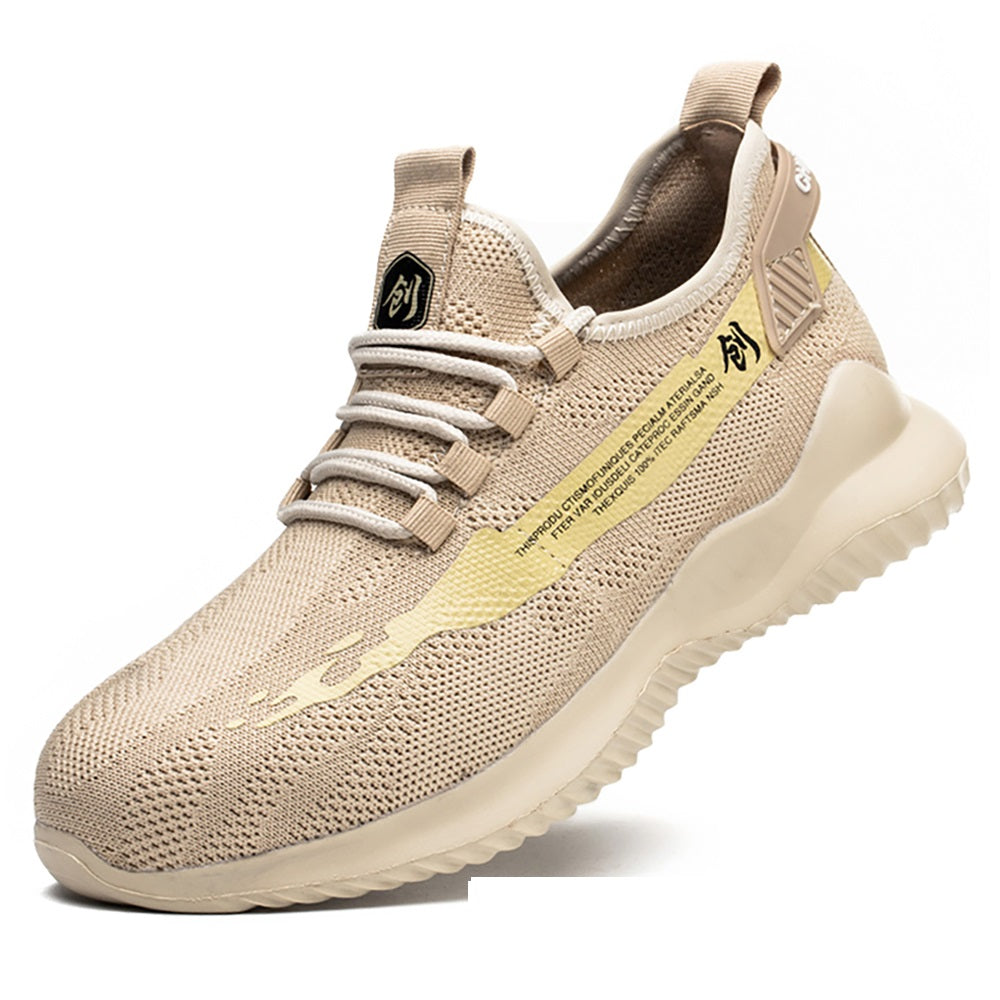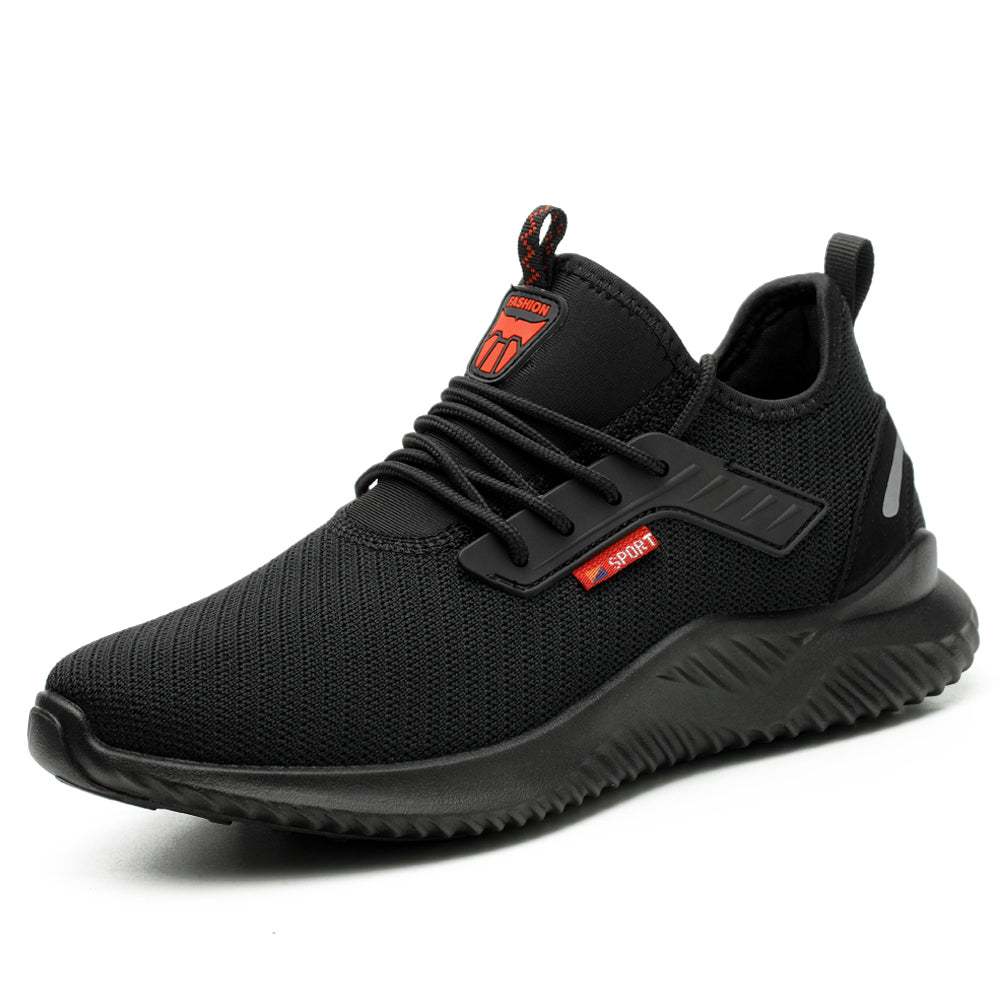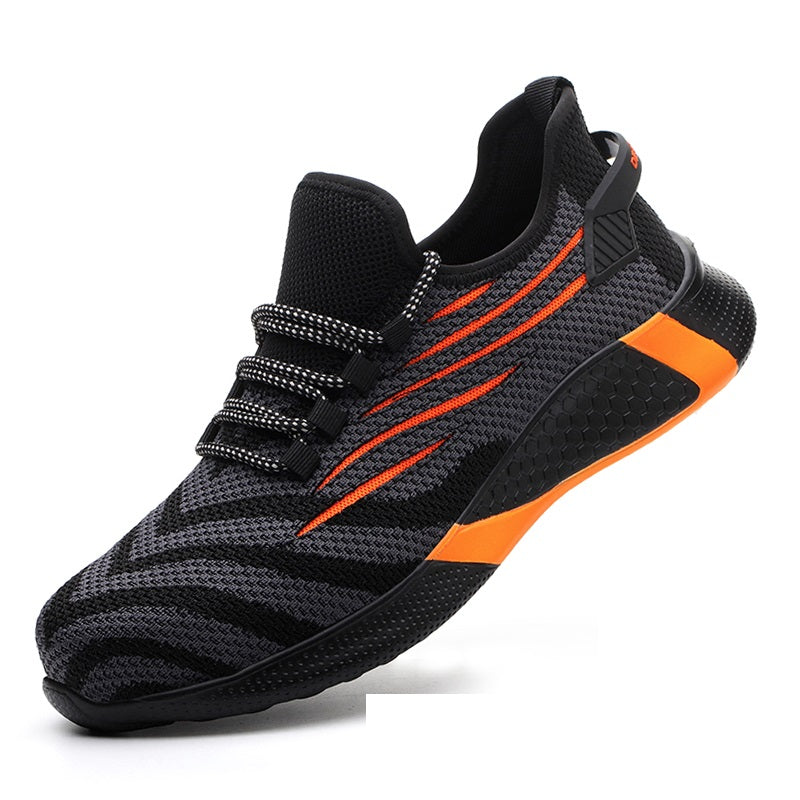 Safety shoes anti-smashing breathable sneakers blxck norway™
Sale price
£54.95 GBP
Regular price
£74.95 GBP
Tax included.
Safety Shoes Anti-Smashing Breathable Sneakers. Check The Details To Know More 
Lightweight & Breathable - Steel toe sneakers are lightweight and breathable thanks to the innovative flying needles used in their construction. It not only protects your feet, but it also keeps them dry and breathable. Plastic steel toe safety shoes are lightweight while still providing adequate protection for your feet. Long-term work fatigue is reduced by the ergonomic insole.


High-Quality Materials - Our safety shoes are made with TPU and have good wear resistance, oil resistance, low-temperature resistance, and insulating performance, extending the life of steel toe work shoes.


Anti-Smashing & Anti-Slip - Steelhead for safety shoes can provide further protection for your feet by being anti-smashing and anti-slip. The outsole and sole pattern are made of rubber, which increases friction and provides a good grip.


Wide Application - Men's steel toe work shoes can be used to protect your feet in construction, equipment, chemicals, hardware, coal mines, and other work environments; at the same time, the elegant sports shoe design can be worn for hiking and outdoor activities.

| Size in CM | Heel to Toe | US Size | Great Britain |
| --- | --- | --- | --- |
| 35 | 22.5 | 4 | 3.5 |
| 36 | 23 | 5 | 4.5 |
| 37 | 23.5 | 5.5 | 5 |
| 38 | 24 | 6 | 5.5 |
| 39 | 24.5 | 6.5 | 6 |
| 40 | 25 | 7 | 6.5 |
| 41 | 25.5 | 8 | 7.5 |
| 42 | 26 | 8.5 | 8 |
| 43 | 26.5 | 9.5 | 9 |
| 44 | 27 | 10 | 9.5 |
| 45 | 27.5 | 11 | 10.5 |
| 46 | 28 | 12 | 11.5 |
| 47 | 28.5 | 12.5 | 12 |
| 48 | 29 | 13 | 12.5 |
| 49 | 29.5 | 13.5 | 13.5 |
| 50 | 30 | 14 | 14 |
| Size in Inches | Heel to Toe | US Size | Great Britain |
| --- | --- | --- | --- |
| 35 | 8.86 | 4 | 3.5 |
| 36 | 9.06 | 5 | 4.5 |
| 37 | 9.25 | 5.5 | 5 |
| 38 | 9.45 | 6 | 5.5 |
| 39 | 9.65 | 6.5 | 6 |
| 40 | 9.84 | 7 | 6.5 |
| 41 | 10.04 | 8 | 7.5 |
| 42 | 10.24 | 8.5 | 8 |
| 43 | 10.43 | 9.5 | 9 |
| 44 | 10.63 | 10 | 9.5 |
| 45 | 10.83 | 11 | 10.5 |
| 46 | 11.02 | 12 | 11.5 |
| 47 | 11.22 | 12.5 | 12 |
| 48 | 11.42 | 13 | 12.5 |
| 49 | 11.61 | 13.5 | 13.5 |
| 50 | 11.81 | 14 | 14 |
The Shipping is Free of cost , We process the orders within 1-3 business days and it takes 5 to 14 days to be delivered. click here to learn more
We want you to be 100% satisfied with your purchase. Items can be returned or exchanged within 30 days of delivery. Click Here to Tearn More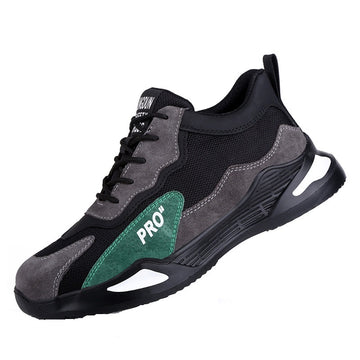 Safety shoes anti-smashing breathable sneakers blxck norway™